Big Data Consultant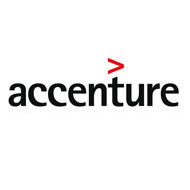 Company name
Place
Brussel Bruxelles
Belgium
The Job / Responsibilities :
The digital revolution is changing everything. It's everywhere – transforming how we work and play. Are you reacting to the disruption each day or are you leading the way as a digital disrupter?

Accenture Digital is driving these exciting changes and bringing them to life across 40 industries in more than 120 countries. At the forefront of digital, you'll create it, own it and make it a reality for clients looking to better serve their connected customers and operate always-on enterprises. Join us and become an integral part of our experienced digital team with the credibility, expertise and insight clients depend on.

We are currently looking for a Big Data Consultant for our Digital Delivery practice in Brussels.

Your Position:

Accenture Digital is powered by three practices –Mobility, Interactive, and Analytics.

As part of our Digital Delivery Analytics practice, you'll deliver analytically-informed, issue-based solutions that help clients make faster, smarter decisions. You'll play a critical role in helping them tackle complex business issues. You will be working jointly with strategists and technology experts from our broader digital community on consulting missions and implementation around analytics.

Your Responsibilities:

Big Data experienced professionals will be responsible for guiding the full lifecycle of a Big Data solution, including:

- Use case qualification and value proposition
- Vendor landscape and technology assessment
- Solution architecture formulation
- Proof of concept to prove the value of Big Data use cases
- Full lifecycle implementation from requirements analysis, platform selection, technical architecture design, application design and development, testing, and deployment
- Support consulting missions to assess client maturity, capabilities, operating model
- Support internal knowledge sharing and capability development initiatives
Your profile :
Qualifications

- At least 1 year of deep experience across systems integration, business intelligence, Analytics, data management and solution architecture
- Good knowledge of big data and analytics market landscape
- Participation of at least one end to end implementation at large scale with one of the following Big / NoSQL platform: Cloudera, Hortonworks, Cassandra, Couchbase, MongoDB, Marklogic, Elasticsearch.
- Good Knowledge of project methodology with ether waterfall or agile delivery approaches

Professional Skills Requirements:

- Self-starter, with a keen interest in technology and highly motivated towards success
- Must show initiative and desire to learn business subjects
- Able to work independently and provide updates to management
- Strong analytical and problem-solving capabilities, proven teamwork and communication skills
- Ideally, educated to degree level
- Bilingual: English and Dutch or French
- Readiness to travel in Belgium and abroad with varying intensity


(Kindly make reference to Banking Boulevard when applying for this position).
(Bedankt om naar Banking Boulevard te verwijzen als u solliciteert).
(Merci de bien vouloir faire référence au site-emploi Banking Boulevard lors de votre sollicitation).

We offer :
If you join Accenture you can make great ideas happen for some of the world's most dynamic companies. With broad global resources and deep technical know-how, we collaborate with clients to cultivate ideas and deliver results. Choose a career at Accenture and enjoy an innovative environment where challenging and interesting work is part of daily life.

Next to our excellent terms of employment and fringe benefits, we invest considerable resources to provide on-going training that builds and extends professional, technical and management skills in all areas. At Accenture you will operate in a professional environment where entrepreneurship is hugely encouraged. Together with international colleagues you will work on high impact projects for many of the Fortune 500

Accenture is an equal opportunities employer and welcomes applications from all sections of society and does not discriminate on grounds of race, religion or belief, ethnic or national origin, disability, age, citizenship, marital, domestic or civil partnership status, sexual orientation, or gender identity.