Data scientist ( NL versie)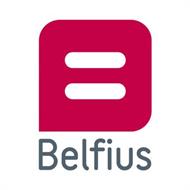 Company name
Place
Brussel Bruxelles
Belgium
The Job / Responsibilities :
Wat houdt de job in?

Customer Data Analytics exploreert en analyseert de brutogegevens over de klant, om ze om te zetten in relevante informatie die een antwoord kan bieden om de commerciële, organisatorische en operationele problemen van de bank.
Als Data Scientist heb je drie soorten van opdrachten.


Data Analytics / Model Management

je ontwikkelt statistische modellen op basis van interne gegevens (off-line / on-line) en externe gegevens, op zoek naar nieuwe "customer patterns":
* customer profiling (classifiers, clustering, …) en features extraction;
* propensity to buy / churn;
* tijdsanalyse (time series, sequence, timing);
* Customer Centric (analyse van multiproducten, recommenders, gelijkenissen).
met mathematische en statistieke technieken help je een antwoord geven op de vragen:
* wie? Wie is de klant, welke zijn zijn behoeften op korte en lange termijn, zijn voorkeuren, ... ?
* wanneer? Wanneer is hij klaar om een commerciële boodschap / servicing te ontvangen, hoe vaak, ... ?
* wat? Welke service / welk product past het best bij de klant?
je bent verantwoordelijk voor de back-testing van je bevindingen :
* gebruik van een controlegroep;
* invoering van een learning loop (tests) om de kwaliteit van de modellen te verbeteren;
* bepaling van KPI's om te zien of het nieuwe model meer bijbrengt dan het oude.
je implementeert machine learning processes;
je maakt de bevindingen en learnings van die modellen begrijpbaar in presentaties voor de hiërarchie en de business;
je deelt je ervaring met de Data Scientists van Belfius.

Big Data Development

je verwerkt en exploiteert gegevens (Big Data) die afkomstig zijn van de verschillende bestanden over klanten, producten, webinteracties, kantoorinteracties, externe sociale media, ...;
je gebruikt de 'Big Data' tools waarmee je de gegevens kan manipuleren en verwerken: SQL, Hadoop, Python, R, Hive, Pig, Sparks, SAS;
je werkt op een Big Data Appliance (Sandbox) die is voorbehouden aan de gemeenschap van de Data Scientists;
je treedt in interactie met IT om de berekeningstijden van je algoritmes te optimaliseren (distributed computing, …);
je ontplooit en industrialiseert je modellen op de BDA 'PRD' met de hulp van IT;
je monitort de performance van je modellen doorheen het manager model.

Business Information Review

je bent permanent op de hoogte van de doelen, ambities en commerciële uitdagingen van de bank en meer specifiek van RCB PPB;
je kent het DNA van onze klanten (segmentaties – uitstaande bedragen – bezit van producten, …);
je kent de applicaties en hun ontwikkelingsplan;
je staat in contact met de business-oriented entiteiten (segmenten – kanalen - producten – sales), om het commercieel plan uit te voeren.
Your profile :
- burgerlijk ingenieur, Master/Doctor informatica, wiskunde, econometrie, statistiek, of gelijkwaardig door ervaring Ervaring in data analytics en machine learning is een pluspunt;
- je beschouwt Big Data als een nieuwe El Dorado en je wil ze doen spreken;
- kennis van RCB (klanten, producten, werking, …);
- in groep kunnen werken, creativiteit, soepelheid, autonomie, vlotte communicatie, in staat snel te leren, zin voor initiatief;
- expert in statistiek (descriptieve, multigevarieerde, hypothesetests, forecasting, …);
- kennis van de optimaliseringstechnieken (gradient descent, …) Bayesiaanse kansberekening;
- vlotte pen;
- sterk in programmeren;
- kennis en/of bereid te leren: R, Python (pandas, scikit-learn, numpy), SQL, Hive, Spark, …;
- visualisatie: ggplot2, matplotlib, plotly, bokeh, shiny;
- tweetalig Nederlands-Frans en goede kennis van het Engels.
We offer :
- een dynamische, constant evoluerende omgeving;
- verschillende uitdagingen in uiteenlopende gesofisticeerde domeinen;
- actieve bijdrage aan de digitale ontwikkeling van Belfius;
- toegang tot de nieuwste technologie;
- opleidings- en self-learningmogelijkheden;
- autonoom werk in een dynamisch team in volle groei.


(Kindly make reference to Banking Boulevard when applying for this position).
(Bedankt om naar Banking Boulevard te verwijzen als u solliciteert).
(Merci de bien vouloir faire référence au site-emploi Banking Boulevard lors de votre sollicitation).