Specialist Pricing Expert for Business Lending desk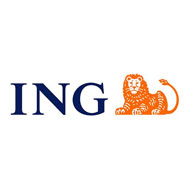 Company name
Place
Brussel - Bruxelles
Belgium
The Job / Responsibilities :
Your role & work environment:

As a Pricing Expert, you will be the main responsible for development and availability of pricing tools used by the Front & Pricing Desk for pricing of products and for exception handling. You will enable the pricing decision process for interest rate products across all customer segments, from rate setting to negotiation and to contracting.
You will collaborate closely with other tool developers, product Pricing experts, all business segments and the IT department of the Bank.

Your key responsibilities:

To support the pricing definition process, you will have to understand the different drivers of the client rate (funding cost, risk cost, client characteristics…) and coordinate the translation of these drivers into models tools. You combine business and IT points of view.
You will gather the requirements, design, develop, test, maintain and offer support for all Pricing tools. You will participate to several critical projects in the coming years, such as Unite with the integration of Belgium pricing engines into NL-based future-proof platforms.
Your profile :
A colleague with a talent for taking it on and making it happen, enthusiasm for helping others to be successful and a knack for always being a step ahead. In other words, you strive to bring fresh ideas to life and embrace challenges in a fast changing and complex environment. You are a naturally collaborative person who listens and invests in others to achieve common goals. You love to challenge the status quo and are eager to propose creative solutions to problems.

- Being a team player
- Having strong knowledge with reporting & programming tools
- Strong MS Office skills, especially VBA
- Having affinity with data analytics
- Being able to generate ideas for further improvements based on your learnings and experience
- Being result-oriented and customer minded
- Master degree and/or professional experience from 5 to 10 years in coding and/or analytic tooling
- Good knowledge of English and Dutch or French
We offer :
A brand new position in a bank empowering people to develop their skills and an exciting challenge for people with an entrepreneurial attitude.
The possibility to develop your skills thanks to the expertise of our international teams, and our knowledge sharing culture.


(Kindly make reference to Banking Boulevard when applying for this position).
(Bedankt om naar Banking Boulevard te verwijzen als u solliciteert).
(Merci de bien vouloir faire référence au site-emploi Banking Boulevard lors de votre sollicitation).