Human Resources & Training

Talent Acquisition Specialist (19000082)
Picture yourself inside of Deloitte's doors. There is a certain kind of energy in the air. A sense of drive and enthusiasm which is hard to miss. That is what happens when your job makes a positive, tangible impact on your company. When you surround yourself with engaged, talented and inspiring...

HR International Officer - (BRU20236)
In the HR International Officer role you will be responsible to manage and oversee all HR related activities related to an employee's expatriation as well as to provide expert support to the representation offices, Board members and Executive and Non-Executive directors. Your main...

Advisor Employee Benefits (Financial Risk)
As an Employee Benefits Advisor you will be working in a supportive and experienced team with clients across a variety of industry segments. You will be asked to perform IAS19/ASC 715 valuations and technical provision calculations for pension funds. On top you will support our audit teams and...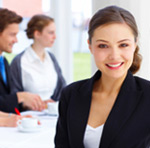 Search
for talent
Post an advertisement
on Insurance Boulevard