Risk Model Validator - (BRU201TQ)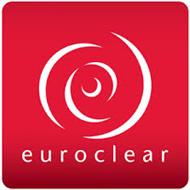 Company name
Place
Brussels
Belgium
Our Company :
The Risk Management division's mission is to support Euroclear in achieving its goals and delivering its strategy through providing robust, independent oversight of risk-taking activities across the Euroclear group.
We report functionally to the Chairman of the Group board Risk Committee and administratively (i.e. day to day operations) to the Group CEO.

We are a team of about 40 risk managers, based in Brussels, London, Paris, Krakow or Hong Kong and our activities cover the entire Euroclear group.

The model validation team is the part of the Risk Management division responsible for setting the framework for model risk management in the Euroclear Group and for robustly challenging all models used in the Group from both quantitative and qualitative standpoints. The team's scope covers all models used by the Euroclear Group, including risk, valuations, collateral and models used to inform decision-making.
The Job / Responsibilities :
- You will support the Head of Model Validation to ensure that Euroclear's models are robustly validated, that validation issues are tracked and resolved by model owners on a timely basis and that the model risk management framework continues to be fit-for-purpose.
- You will propose and execute a range of quantitative and qualitative tests to apply for each model you review considering conceptual soundness, implementation, data quality and model performance.
- You will be responsible for executing model validation activities in line with regulatory requirements, industry practice and internal model validation guidelines.
- You will help maintain the model risk management framework by identifying where models do not conform to its requirements and agreeing a course of action with model owners.
- You will be willing to learn about the Euroclear businesses and the business drivers behind each of the models.
- You will manage relationships with key stakeholders, including model owners and developers, senior management and colleagues in risk management.
- You will maintain and develop your knowledge of modelling and model risk management, developing new validation tests and proposing enhancements to model risk management policies and procedures.
- You will share your knowledge with other risk managers where necessary to help them better manage Euroclear's risk profile.
Your profile :
Technical skills:

- You have a professional certification or you are committed to obtaining one (e.g. CFA, PRMIA, FRM)
- You have previous experience in model development, validation or quantitative model audit within the financial services sector
- You possess good knowledge of key model risk management concepts
- You have a strong academic background (masters or PhD) in a quantitative discipline such as mathematics, physics, quantitative finance or engineering.
- You have some programming experience, and knowledge of one or more of R, python, C++/C#, matlab, java is a plus.
- You are able to propose new tests for assessing the impact of model assumptions or model performance.

Soft skills:

- You have strong communication skills in English and the ability to communicate technical matters clearly and concisely
- You can see how to perform your work in a way that contributes to the company's overall objectives
- You are able to build relationships and to understand the perspective of model owners
- You can influence, constructively challenge and negotiate with model owners
- You are self-confident and motivated, able to work independently or as a team member
- You are excited by the opportunity to cover a wide range of models rather than takin a silo view of a single model type
- You are able to explain and defend model validation's approach and results to senior management or to the regulators
- You are open to travel to the other Euroclear entities (~5%)
We offer :
- Continuous professional development:
- a comprehensive and transversal view on Euroclear and its business; detailed knowledge of some areas such as Euroclear's banking activity;
- training opportunity and as relevant to support to acquire external qualifications and professional certifications
- regular contact with senior management;
- opportunity to acquire detailed knowledge of other divisions within Euroclear
- Focus on individual coaching by your people manager
- A flexible work environment
- The opportunity to grow further.

(Kindly make reference to Banking Boulevard when applying for this position).
(Bedankt om naar Banking Boulevard te verwijzen als u solliciteert).
(Merci de bien vouloir faire référence au site-emploi Banking Boulevard lors de votre sollicitation).