Technology Strategy Consultant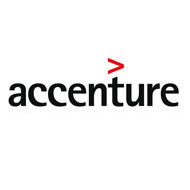 Company name
Place
Brussel Bruxelles
Belgium
Our Company :
Accenture is a leading global professional services company, providing a broad range of services and solutions in strategy, consulting, digital, technology and operations. Combining unmatched experience and specialized skills across more than 40 industries and all business functions—underpinned by the world's largest delivery network—Accenture works at the intersection of business and technology to help clients improve their performance and create sustainable value for their stakeholders. With more than 411,000 people serving clients in more than 120 countries, Accenture drives innovation to improve the way the world works and lives.

The Job / Responsibilities :
Technology Strategy professionals at Accenture create strategies and plans to define how technology should be utilized to support an organization's overall business strategy and create value. They use their understanding of business strategy and their affinity with technology to define the strategy, operating model, enterpArise architecture and transformation roadmaps of technology organizations. They maintain knowledge of best practices, industry landscapes and emerging technologies, and apply these to develop innovative business solutions.

Technology Strategy professionals must be able to:

- Understand a client's business strategy and help to define the link with technology

- Quickly understand a client's (IT) operating model including the organizational structure, processes and governance

- Navigate through the Accenture global network, and leverage the necessary expertise to develop relevant executive insights or enterprise architecture guidance

- Assess our client's key IT strengths and weaknesses, based on rigorous analysis and technology & industry knowledge

- Assess the impact of the business strategy on the architecture landscape, including organization, information and infrastructure and applications

- Communicate effectively at C-Level by developing consistent and compelling storylines

- Develop recommendations and translate them into actionable roadmaps

- Guide our clients through the transformation program to successfully implement their strategies

As a Technology Strategy Consultant, you will have the following responsibilities:

- Solving poorly defined questions in a structured way, leveraging the resources made available to you, such as research documents, frameworks, estimators, public information and Accenture experts

- Helping to define approaches that provide structured solutions to complex technology strategy problems at our clients by re-combining existing methodologies and teams

- Managing small project teams at our clients, as project supervisor or as owner of a project workstream

- Managing your own work and that of others, using the time of your leadership efficiently
Your profile :
Basic qualifications:

- About 2-5 years of professional experience in relevant Technology Strategy, Enterprise >Architecture or IT Transformation domains
- Experience in consulting or customer-facing project-based work
- Knowledge of IT Strategy or IT Governance frameworks
- A degree from a leading university, preferably complemented by technology or business studies
- Flexible and able to travel when required, within your work-life balance limits
- Professional proficiency in French, Dutch and English

Professional skills requirements:

- Proven experience in at least two of the following domains: Digital Strategy, IT Cost Reduction, IT Infrastructure, IT Security Strategy, ERP ecosystems
- Ability to work creatively and analytically on solving complex strategic issues related to technology and address Enterprise Architecture challenges
- Eager to deep-dive into various areas of organizational, information and technology architectures
- Strong communication skills, written and oral
- Proven ability to collaborate intensively with a team and coach others
- Ability to work in a consulting environment, combining fast-paced project work with running a practice
- Excellent structured problem solving skills


Accenture is an equal opportunities employer and welcomes applications from all sections of society and does not discriminate on grounds of race, religion or belief, ethnic or national origin, disability, age, citizenship, marital, domestic or civil partnership status, sexual orientation, or gender identity.


(Kindly make reference to Banking Boulevard when applying for this position).
(Bedankt om naar Banking Boulevard te verwijzen als u solliciteert).
(Merci de bien vouloir faire référence au site-emploi Banking Boulevard lors de votre sollicitation).

We offer :
Our offer:

At Accenture Strategy you'll work with industry leading clients, helping to define and deliver state-of-the-art solutions for strategic C-Suite issues. Our global network of experts will support you in building a solid network and expanding your knowledge and experience. Intense teamwork, combined with continuous training will bring your professional and personal skills to the next level and provide unparalleled opportunities for you to grow and advance in your career.

Our collaborative and inclusive working environment builds on the strengths and added value of each person. We help you to find the right balance through flexible working using the latest collaboration technologies and mobility solutions.

You will chart a sustainable career journey guided by your personal Career Counselor. This will enable you to continuously grow as a professional and individual through a tailored growth path.

As a valued member of our Accenture family, your sense of belonging will be nurtured through a diverse program of initiatives and community networking events that recognize your achievements. Our Sports, Corporate Citizenship, Leadership, Inclusion & Diversity programs and our annual Innovation Challenge provide additional fun and inspiring ways to engage with colleagues and society.