Gestionnaire Medical Claims Life (h/f)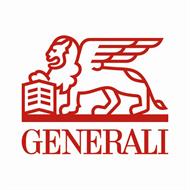 Company name
Place
Brussel Bruxelles
Belgium
The Job / Responsibilities :
Nous sommes actuellement à la recherche d'un Gestionnaire Medical Life pour le département Life Insurance Individual/SME.

Votre mission:

Vous évaluez les risques et déterminez les conditions d'acceptation en conformité avec les règles d'acceptation médicale de la compagnie. Vous évaluez et gérez les dossiers sinistres pour les couvertures au niveau de la vie individuelle (invalidité, décès).

Vos tâches

- analyse et appréciation des risques
- entretien de contacts avec les cabinets médicaux
- analyse des dossiers sinistres et des dossiers médicaux évaluation si les rapports médicaux sont en adéquation avec les conditions générales
- paiement et suivi des indemnisations
- traitement des formalités fiscales
- gestion du dossier au niveau administratif
- suivi des experts (médicaux, juridiques et fiscaux)
- entretien du contact avec les réassureurs
Your profile :
- Vous disposez d'un bachelor en assurances ou d'une formation équivalente
- Le domaine médical vous intéresse et vous avez idéalement une expérience en la matière
- Vous avez une bonne connaissance de MS Office (Word, Excel, internet)
- Vous êtes ouvert à travailler en équipe, vous prenez des initiatives, vous êtes avide d'apprendre
- La ponctualité et l'orientation détails font partie de vos qualités
- Vous avez un bon bilinguisme néerlandais/français. La connaissance de l'anglais est un plus.


(Kindly make reference to Banking Boulevard when applying for this position).
(Bedankt om naar Banking Boulevard te verwijzen als u solliciteert).
(Merci de bien vouloir faire référence au site-emploi Banking Boulevard lors de votre sollicitation).