Custody Oversight Manager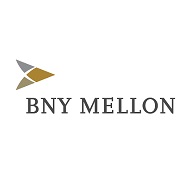 Company name
The Bank of New York Mellon ( Luxembourg) s.a.
Place
Luxembourg
Luxembourg
Our Company :
BNYM SA/NV Luxembourg branch fulfils an oversight role under the regulations published by the EU and by the Belgian and Luxembourg regulators. Custody Oversight & Regulatory Affairs ('CO&RA') owns several custody-related operational and oversight processes that ensure on-going compliance with regulations and policies and require a strong focus on service quality as well as solid controls.
The Job / Responsibilities :
Team management

- Coach staff and ensure team performance by setting objectives, by scheduling regular performance meetings and by organizing training
- Make staff aware of client needs and expectations and ensure that the client's and BNYM's systems-, operational- and product- requirements are well understood
- Organize and chair regular staff meetings
- Handle staffing-related administrative tasks such as headcount/budget justification, performance reviews and holiday planning, and take ownership in case of issues.
- Implement tracking tools and procedures to ensure that service issues and compliance breaches are identified, correctly addressed and reported.
- Respond to all ad-hoc information requests from (senior) management within the timeframes advised.

New business implementation

- Provide on-request support for correct implementation of custody models & related operational flows.
- Act as senior contact person / SME for custody-related account data and compliance requests

Daily Operations

- Perform quality review of custody-related tasks processed in operational centres
- Assist with special instruction processing and reporting according to the standard CO&RA procedures

Query management

- Log and respond to internal or external queries
- Query or escalate any issues discovered during CO&RA's oversight reviews

Regulatory Affairs

- Co-ordinate internal audit requests, compliance reviews, CSSF meetings
Your profile :
Qualifications

- Bachelor's degree or the equivalent combination of education and experience is required
- 5-7 years of total work experience is preferred with at least 0-1 years in management.
- Prior Trustee experience preferred.
- Investment funds, auditing or legal experience preferred.
- Good understanding of the Luxembourg and European regulatory framework
- Basic custody knowledge
- Strong and effective communication skills in English, both verbal and in written
- Control and risk minded
- Ability to work against tight deadlines.


(Kindly make reference to Banking Boulevard when applying for this position).
(Mir soen Iech am viraus merci, dass der Iech bei ärer Kandidatur op den Banking Boulevard bezit).
(Merci de bien vouloir faire référence au site-emploi Banking Boulevard lors de votre sollicitation).