Data Scientist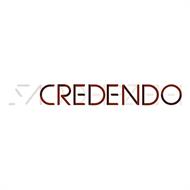 Nom de l'entreprise
Lieu
Bruxelles Brussel
Belgique
La fonction :
- As a Data Scientist at the Business Intelligence Competence Center (BICC) you are a specialist in devising and developing Data Science assignments and provide support for existing solutions.
- You apply general statistical methods and machine learning algorithms to support Prescriptive and Predictive analytics to gain more insight into the data.
- You use the obtained insights to formulate proposals to improve the organisational/operational work processes.
- You provide specialist knowledge about Predictive and Prescriptive analytics and recommend solutions that meet Credendo's needs.
- You identify, investigate and correct problems or inconsistencies related to data analysis.
- You define the entire data analysis workflow to support the decision-making process.
- You are responsible for providing transparent information to the customer by developing effective visualisations and storytelling, dashboards and reporting applications for data analytics.
- You analyse, document and design the required policy support, in close cooperation with key users.
- You create test scenarios and perform system and integration tests to ensure quality, functionality and performance.

Votre profil :
- You have a Master's degree (or possibly a PhD) in Economics, Engineering, Mathematics or AI and you have proven experience as a Data Scientist or researcher.
- You have thorough knowledge of and experience in the analysis of technical and business-related requirements, business process modelling/mapping, methodology development and data modelling.
- You have experience in devising and developing models and algorithms using R and Python, but you can also use tools such as SAS enterprise guide, KNIME, or SPSS modeller.
- You are able to prepare documentation and procedures for an implementation plan, both in technical jargon and in user-friendly language.
- You are able to demonstrate the added value of data in an illuminating way.
- You work in an organised and meticulous way and demonstrate excellent analytical skills.
- You have a good command (both verbal and written) of English and Dutch or French.
- You are responsible for monitoring the performance of the statistical scoring models, and their implementation and adaption.



Notre proposition :
- A challenging career in a multilingual and international environment.
- Continuous learning opportunities to develop your talent.
- An attractive salary supplemented by a number of fringe benefits.
- Our Belgian offices are located in the centre of Brussels, easily accessible by public transport.



(Kindly make reference to Banking Boulevard when applying for this position).
(Bedankt om naar Banking Boulevard te verwijzen als u solliciteert).
(Merci de bien vouloir faire référence au site-emploi Banking Boulevard lors de votre sollicitation).