Senior Manager Corporate Tax - Insurance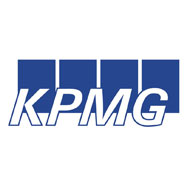 Nom de l'entreprise
Lieu
Brussel Bruxelles
Belgique
Notre entreprise :
These days, tax management is an important part of a company's development strategy, and is the key to maintain a competitive edge. So the challenge faced by the Taxation team is to develop and implement commercial strategies that meet our clients' business objectives and have a positive impact on their tax positions. The Corporate Tax department provides advice and assistance on corporate taxation in various areas of specialization: banking, insurance, leasing, real estate, transfer pricing, mergers and acquisitions, due diligence and restructuring of companies.

KPMG Tax & Legal Advisers is looking for Senior Manager with a specialization in Corporate Tax - Financial Services to join its team. Principally located in our Brussels office you will be reporting to the partner is charge.
La fonction :
- Development and expansion of the corporate tax department within the insurance sector;
- Build and maintain relationships with clients and the financial services community in general;
- Manage possible leads from other areas of the practice;
- High level management of the successful delivery of technically complex consulting projects ensuring technical excellence,ith an overall responsibility of quality of client service;
- Significant involvement in the management in terms of strategy and operations;
- Help people to develop through effectively supervising, coaching and mentoring staff;
- Contribute to people initiatives including training tax professionals

Votre profil :
Requirements:

- At least 10 years of experience in a similar role or in an internal tax role in a financial services organization and therefore an expertise in corporate taxation - insurance;
- Extensive network within financial services community;
- Excellent presentation and communication skills both in writing and orally; fluent in -French, Dutch and English is required;
- A strong leader who is ambitious and enthusiastic with an absolute drive to succeed;
- Experience in leading and motivating highly qualified and able staff.

Notre proposition :
We're committed to providing you with the best tools, resources and support throughout your career. Our firm's success is based on the talents and abilities of our team, and our focus is on providing you with the best opportunities to learn and develop across the organization. You'll need to be naturally ambitious and highly motivated, but we'll help you to develop the technical and personal skills you need to act as a trusted advisor to our clients. If you're a confident, innovative thinker driven by the desire to be successful in everything you do, you could be exactly who we are looking for.


(Kindly make reference to Banking Boulevard when applying for this position).
(Bedankt om naar Banking Boulevard te verwijzen als u solliciteert).
(Merci de bien vouloir faire référence au site-emploi Banking Boulevard lors de votre sollicitation).