Business Intelligence Product/Market Manager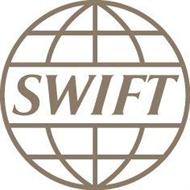 Nom de l'entreprise
Lieu
Brussels area (La Hulpe - Terhulpen)
Belgique
Notre entreprise :
Join SWIFT's Business Intelligence Marketing team for a fast moving and captivating working environment. Imagine yourself managing business solutions that can help our customers understand the evolution of the financial landscape, support them in achieving their operational or strategic plans still complying with the market challenges… You will need to be in the driving seat and understand the data needs of our customers and make sure our offering helps them to manage their strategy today and tomorrow.

In that context, the Business Intelligence (BI) Solutions team within Marketing is looking for a dynamic Product/Market Manager. This team manages the constantly evolving BI portfolio of products (Watch and SWIFT Scope) and services. We are looking for an ambitious, talented, dynamic and self-driven person who will contribute to the shaping of the next generation of solutions in this fast growing market.

The BI team is a great learning environment, where you will have a rare opportunity to be deeply involved in many business areas where SWIFT plays an important role for the industry. This is a great opportunity for a strong team player who likes a combination of strategic thinking, true market development and data insight/analysis!
La fonction :
- Strengthening the on-site BI offering (SWIFT Scope) by deepening and expanding internal technical and business expertise, customer value proposition and use cases around Intra Day Liquidity Reporting and Cash Reporting for Corporates.

- Development of the Securities and FX BI activities along the whole life cycle including quality assurance: review of the existing portfolio and business model (where and how to play a distinctive role), management of its evolution and enrichment in terms of business focus (e.g. CSD-R) and customer experience.

- Ownership of the Go to Market approach of the Securities and FX portfolio, through pricing, pre-sales support (including collaterals, demos, training, …), communication (internal and external), participation to customer meetings and events.

- Strategic review of new business trends in the industry (market shifts, events, regulations, …) and exploration on how SWIFT Business Intelligence can support the community further (including thought leadership).

- Interaction with senior management (external and internal customers) to present and moreover expand SWIFT's Business Intelligence offering.

- Measurement of success using relevant KPIs and feedback from existing and prospective customers.

- Supporting the extended BI team in being successful trough more tactical activities.
Votre profil :
Qualifications

Critical skills required:

While working as a Product/Market Manager in the BI team, you will have to demonstrate your abilities to:

Be able to leverage specific skills in terms of organization and structure of work, conceptual thinking, project management with some autonomy, pro-active mindset and open communication.

- Understand and summarize complex business situations.

- A can-do attitude and the ability to react quickly to identified opportunities.

- Run detailed analytical work without any compromise on the quality of the analysis and extract the insights form it.

- Communicate your own ideas while actively listening to the opinions and suggestions of others to ensure adhesion and support to the retained approach.

- Present the status of the projects while articulating a compelling value proposition for SWIFT customers. 

Education:

University degree or equivalent. 

Experience:

5 to 7 years, preferably with 3 years of strong project management role and with some expertise in Intra-day Liquidity Reporting, Securities or Foreign Exchange.

Professional knowledge and expertise:

- Good communication skills along with the ability to effectively collaborate with cross functional teams.

- A good understanding of macroeconomics related to the financial industry

- A good understanding of the Business Intelligence dynamics and tools (MicroStrategy)

- Very good knowledge of MS Office suite (Excel and Powerpoint).

- Accurate, quality driven and sense of numbers.

- Team player with personal drive.



(Kindly make reference to Banking Boulevard when applying for this position).
(Bedankt om naar Banking Boulevard te verwijzen als u solliciteert).
(Merci de bien vouloir faire référence au site-emploi Banking Boulevard lors de votre sollicitation).