Credit Risk Expert - Req. Code : 103109BR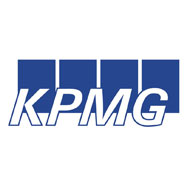 Ragione sociale della società
Place
Brussel Bruxelles
Belgio
La nostra società :
KPMG's Financial Risk Management's (FRM) team offers a broad range of financial risk management services. We help add value by providing industry understanding, regulatory insight and technical advice across a range of risk issues including:

- Effective and integrated risk governance;
- Efficient liquidity and capital management;
- Enterprise risk management, risk methodologies, tools and approaches for the Financial Services industry (banking and insurances);
- Risk management and valuations related to derivative products;
- Guidance and independent reviews on regulatory reporting criteria and methods.
Descrizione della funzione :
In order to cope with the expansion of the department, we are currently looking for a Credit Risk Expert to strengthen our enthusiastic team.

Job Description:

- You will assist clients in the modeling of their risks (credit risk, market risk, liquidity risk, Insurance risk, operational risk), from model design to model implementation.
- You will provide independent valuations of positions and financial instruments thanks to our broad access to market information and pricing tools for many types of financial instruments, from plain vanilla to the more complex ones.
- You will help our clients in the design and implementation of their risk appetite framework, from strategy to reporting.
- You will provide finance and treasury management services for corporates and public sector.
- You will manage the project team (coaching, resource planning, ensuring deliverables, decision making, training etc.)
Requisiti :
Experience and background:

- You hold a Master's degree in Finance, Economics or Statistics
- You have between 5 to 8 years of experience with model development or model validation: data management, methodology, design & analysis, calibration & adjustments to calibration, documentation, governance and regulatory compliance
- You have a thorough understanding of Credit Risk Models (Basel 3, IFRS 9, internal or regulatory stress tests)
- You are familiar with loan products and sectors (i.e. mortgage loans, unsecured loans, revolving loans)
- You are fluent in Dutch, French and English (both verbal and written).

(Kindly make reference to Banking Boulevard when applying for this position).
(Bedankt om naar Banking Boulevard te verwijzen als u solliciteert).
(Merci de bien vouloir faire référence au site-emploi Banking Boulevard lors de votre sollicitation).

Si offre :