Human Resources & Training

Head of Pension & Protection Academy (8/0465)M/V/X*
Waarom we je nodig hebben Om de leiding op te nemen van het 'Pension & Protection Academy' team gesitueerd binnen de directie Operations Life, zoeken we een gedreven senior manager die samen met zijn/haar team van een 10-tal experten, zorgt voor kwaliteitsvolle interne en externe trainingen,...

Allround HR Professional (outsourcing) (170000EY)
As an allround HR professional you are called-in for several in house projects with the client in the broad area of HR. Assignments can either have a generalist character or can require a focus on some specific areas within HR (administration and payroll, talent management including recruitment,...

Junior HR Business Partner (H/F)
We are currently looking for a: Junior HRBP (H/F) Your mission The Junior HRBP we are looking will work with the HR Business Partner team to provide team support and direct client service across a wide variety of activities in the areas of Employee Relations, HR Reporting,...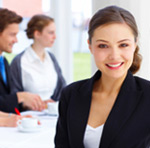 Ricerca
di talenti
Pubblicare un annuncio
su Insurance Boulevard