(Senior) Manager Deal Advisory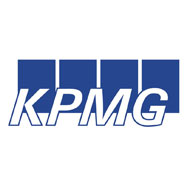 Ragione sociale della società
Place
Antwerpen - Brussel - Bruxelles
Belgio
La nostra società :
KPMG Deal Advisory provides advisory support for mergers, acquisitions and disposals. Our services range from assisting in corporate strategy, pre-deal evaluation, business integration planning, deal structuring, comprehensive due diligence to post-acquisition integration support, exit strategies, structured and project financing, leveraged buyouts, public securities offerings, privatizations and valuations.

In order to support the growth of our team, we are looking to recruit a (Senior) Manager with a focus on valuations.
Descrizione della funzione :
• You will function within the Deal Advisory team with an emphasis on providing valuation advice to clients active in different industry sectors. The valuation advice will mainly include the valuation of businesses, shares and intangible assets (brands, customer relations,…) for various purposes (M&A, accounting, tax, internal reorganisations, disputes,…) and assisting clients with Purchase Price Allocations (IFRS 3) and impairment tests (BE GAAP and IAS 36).
• You will be responsible for the day to day management of engagements and act as the main point of contact for clients in this process;
• You will be managing workflow and activities of staff and will be coordinating and interacting with other KPMG teams e.g. Audit, Tax & Legal, and Risk;
• You will be coordinating staff to perform market and financial research, analysing financial statements, conducting pricing or valuation analyses and producing valuation reports.
• You will build your own business network and seek to establish long-lasting relationships with clients by providing advice as a trusted adviser, using your expertise, skills and experience to their advantage.
Requisiti :
• Strong academic background with a minimum of 5 years of experience in M&A, financial modelling and valuations.
• Experience in one or more of the following sectors is considered an asset: Financial Services, Energy, Technology;
• You have strong analytical skills including the ability to interpret data, generate insights and construct solutions;
• Excellent written and oral communication in Dutch, French and English;
• Ability to perform consistently at a high level and under pressure;
• Experience in managing a team in a fast moving environment with changing client requirements;
• Experience and involvement in business development.
Si offre :
At KPMG you are appreciated for your professional skills and expertise. Surrounded by a strong team spirit in an international and dynamic work environment, you will find the knowledge that is enriching for your career. Besides a competitive remuneration package, we offer you a great number of extra-legal advantages as well as the opportunity to work for major clients in various industry sectors. We will offer you a continuous support in your professional and personal development and real career opportunities.


(Kindly make reference to Banking Boulevard when applying for this position).
(Bedankt om naar Banking Boulevard te verwijzen als u solliciteert).
(Merci de bien vouloir faire référence au site-emploi Banking Boulevard lors de votre sollicitation).