Business Developer (M/F) - Financial Institutions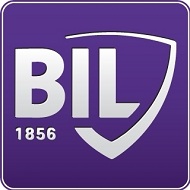 Ragione sociale della società
Groupe BIL Banque Internationale à Luxembourg SA
Place
2953 Luxembourg
Lussemburgo
La nostra società :
Banque Internationale à Luxembourg is the oldest bank in Luxembourg. Founded in 1856, BIL is a key player in the Retail Banking, Private Banking, Corporate Banking and Treasury and Financial Markets. These businesses are backed up by strong Support functions and by our Operational departments.
Descrizione della funzione :
Currently, we are searching for our "Financial Institutions team" a:

Business Developer
(M/F)

Your Mission :
- Promote BIL's services to non-bank Financial Institutions, with a focus on insurance companies.
- Generate new business with non-bank Financial Institutions (insurance companies, asset managers, funds, regulated financial services providers and FinTechs).
- Contribute to positioning BIL as a strong institutional player.
Your responsibilities :
- Business Development Strategy
- Contribute to the definition of business development campaigns (definition of targets, product offering and marketing material).
- Participate in marketing events.
- Develop network with lead generators.
- Regularly attend financial industry events.
- Participate in the insurance industry association and working groups.
- New Business acquisition
- Develop and maintain prospect lists.
- Organize business development meetings with prospects.
- Identify and anticipate client needs and involve product experts as required.
- Manage the entire sales process (prepare business proposals, follow ups, negotiations).
- Oversee client on-boarding and implementation of contractual arrangements with the help of the client relationship managers.
- Existing clients
- Nurture relationships with key clients at a senior level.
- Identify needs and business development opportunities in cooperation with the relationship managers.
- Manage the sales process.
- Monitor and ensure client satisfaction
Requisiti :
Your profile :
- Education level bachelor's degree or master's degree (BAC +4 / 5).
- Proven experience of at least 5 years in a client facing dealing with insurance companies and strong relationship network.
- In-depth understanding of the insurance sector, including balance sheet analysis, capital requirements and the regulatory framework.
- Interest and knowledge in the financial services industry, trends and regulations.
- Product know-how covering commercial banking services, cash management, treasury, financial markets, custody and financing. Fluency in English and French are a prerequisite. Knowledge of German and any other language will be considered an advantage.
Your personal qualities :
- Strong interpersonal and relationship skills
- Proven track record in relationship network building in the financial services industry
- Motivation, drive and commitment
- Team spirit
- Integrity and strong business ethics
- Accountability
- Analytical skills
- Excellent presentation skills


(Kindly make reference to Banking Boulevard when applying for this position).
(Mir soen Iech am viraus merci, dass der Iech bei ärer Kandidatur op den Banking Boulevard bezit).
(Merci de bien vouloir faire référence au site-emploi Banking Boulevard lors de votre sollicitation).