(Senior) Technology Auditor - Financial Sector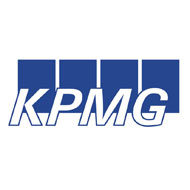 Company name
Place
Antwerpen, Brussels ( Zaventem airport)
Belgium
Our Company :
KPMG is a global network of professional firms providing Audit, Tax and Legal, Advisory and Accounting services.
In Belgium we have 1300 professionals working together to deliver value.

Teams of highly skilled professionals have the knowledge and experience to help clients manage technology risk and provide them with the information they need to meet their strategic and financial goals.
Advisory combines strong financial and business expertise with deep industry specialization. By combining these skills in multi-disciplinary teams, Technology Advisory is able to offer clients solid ERP solutions. The synergy of skills within Technology Advisory enables KPMG to form a bridge between IT and audit and business management, thereby achieving a common understanding of how important issues can be managed.

With already over 1500+ Microsoft Dynamics consultants globally, and we plan further significant investments. KPMG is already recognized by Microsoft as one of the most ambitious Global System Integrators.
The Job / Responsibilities :
- You will provide support to our external audit teams in the execution of Technology audits, in the context of financial statement audits, SOX 404 audits, IT attestations and Internal IT Audits for clients in the financial sector. This covers the identification of process risk points in financial business processes (banking and insurance), identification and testing of automated process controls, identification of risks arising from IT and testing of general IT controls.

- You will assist in the execution of Cyber Maturity Assessments at our clients.
- You will support the audit by executing data analytics and give your client valuable insights in their processes.
- You will be part of the Technology team (+150 employees) with primary focus on executing Technology audits and secondary focus assisting Technology Advisory in executing projects in the financial sector.
- You will be involved in the audit of new emerging technologies used at top tier clients.
- You will perform SOX 404 advisory services and carry out risk and control assessments of banking or insurance related applications.
- You will perform Technology Advisory assessments and advise clients on the use and management of information systems and technology.
- You will serve Technology Audit and Technology Advisory engagements in multi-disciplinary teams.
- You will be expected to quickly integrate in the team and closely collaborate with all professionals involved in the files where your assistance is required.
- You will maintain relations with clients, the KPMG network and with the business community in general.
Your profile :
- You hold a Master's degree with a least 2 years of experience in Internal IT Audit, external IT Audit, Financial Audit or Internal Audit in the Financial sector.
- You have knowledge of typical banking (loans, interest income, financial instruments, investment portfolio, …) and insurance (life, non-life) processes.
- You have knowledge about Regulatory reporting knowledge (COREP, FINREP).
- You are proactive, organized, a team player and take ownership of your work.
- You have a strong business sense and professional attitude.
- You are willing to go the extra mile.
- You are dedicated to provide added value to your clients.
- You are willing to learn.
- You are fluent in English and either Dutch or French.


(Kindly make reference to Banking Boulevard when applying for this position).
(Bedankt om naar Banking Boulevard te verwijzen als u solliciteert).
(Merci de bien vouloir faire référence au site-emploi Banking Boulevard lors de votre sollicitation).

We offer :
At KPMG you are appreciated for your professional skills and expertise. Surrounded by a strong team spirit in an international and dynamic work environment, you will find knowledge that is enriching for your career. You will be working for top tier clients advising them on their Technology journey. Known for being a great place to work and build a career, KPMG provides audit, tax and advisory services for organizations in today's most important industries. Our growth is driven by delivering real and pragmatic results for our clients. It's also enabled by our culture, which encourages individual development, embraces an inclusive environment, rewards innovative excellence and supports our communities.

We are committed to provide you with the best tools, resources and support throughout your career. Our firm's success is based on the talents and abilities of our team, and our focus is on providing you with the best opportunities to learn and develop across our organization. You will need to be naturally ambitious and highly motivated, but we will help you to develop the functional, technical and personal skills you need to act as a trusted advisor to our clients. If you are a confident, innovative thinker driven by the desire to be successful in everything you do, you could be exactly who we are looking for.
Besides a competitive remuneration package, we offer you a great number of extra-legal advantages such as flexible working hours, 27 vacation days, net allowances, insurances, lease car with fuel card, laptop and Ipad/Iphone, as well as the opportunity to work for major clients in various industry sectors.