Manager Strategy & Operations - Insurance Industry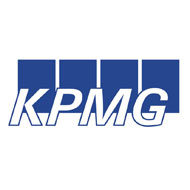 Company name
Place
Antwerpen Brussel Bruxelles
Belgium
Our Company :
The Strategy & Operations department of KPMG Management Consulting supports the Chief Operating Officer and Chief Commercial Officer with the introduction of best practices in the operations and commercial organization. The long-term goal is to help today's COOs and CCOs coping with the business drivers they are facing and to bring them sustainable added value to the operations and commercial organization and enterprise at large. In order to cope with the expansion of the department, we are currently looking for a Manager to strengthen our enthusiastic insurance team.
The Job / Responsibilities :
Key domain related responsibilities and accountabilities:

1. Connect execution to the strategic insurance company goals:

• Perform insurance business model (customers, markets, products, distribution) analysis and design;
• Perform insurance operating model (organization & governance, processes, systems & technology, people & skills, performance) analysis and design;
• Map improvement opportunities by translating the commercial and operational strategy of the insurance company to execution by means of performance indicators;
• Define improvement programs under which improvement projects can be started;
• Inform and involve client employees, stakeholders and management.

2. Execute insurance business and operating model improvement projects and programmes:

• Execution of insurance business and operating model improvement projects and programmes;
• Implementation of insurance commercial and operations reorganization projects and programmes of all kind: separations, post-merger integrations, restructurings, sourcing projects, full business and ICT transformations.

3. Support the further growth and development of the insurance practice. This includes engaging in networking activities, following up on sector evolutions and interacting with business leaders to understand current and future business challenges and developing long lasting client relationships

4. People management: help grow the team through coaching and mentoring team members and sharing knowledge and experience.

5. Work closely with other KPMG business units and develop an internal network
Your profile :
Experience and Background :

A Master degree and 5 to 10 years of working experience in strategic and/or management consulting with a focus on the insurance sector.

Ideally you have a first experience in one or more of the following domains:

• Solvency 2 implementations;
• Insurance customer, market, product and distribution analysis;
• Insurance business process analysis, modelling, automation and improvement;
• Organizational, process and application architecture design for insurance companies;
• Life and/or Non-life insurance ERP package implementations
• Strong analytical mind, result driven and excellent communicator in Dutch and/or French and English.
We offer :
We truly believe our people are the heartbeat to our success. We commit ourselves to encouraging true team spirit and creating an international and dynamic working environment in which each can pursue the knowledge needed to boost their career. Additionally, we highly invest in our people's development of soft skills and technical knowhow.



(Kindly make reference to Banking Boulevard when applying for this position).
(Bedankt om naar Banking Boulevard te verwijzen als u solliciteert).
(Merci de bien vouloir faire référence au site-emploi Banking Boulevard lors de votre sollicitation).