Senior Customer Journey Expert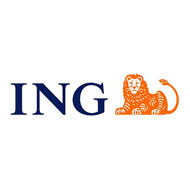 Company name
Place
Brussel Bruxelles
Belgium
The Job / Responsibilities :
Your key responsibilities:

WHAT you will do

o Your team ('squad') is responsible for the roll-out of a new interaction platform that will be ensure each customer can get it touch with the right employee via the communication channel of his choice. By doing so, you directly contribute to ING's new distribution model, focusing on our centralized service teams.

o As senior CJE, you help steering the self-organizing execution team by your experience in business and functional analysis, experienced stakeholder management, clear & concise communications, contributing to collaborative and effective team performance, and a natural affinity with the strategic and tactical roadmap of your department ('tribe').

o As Customer Journey Expert, you understand how each specific business team interacts with its customers, via the different communication channels (call, email, webforms, etc.).

o Next, you will assist designing and constructing customer journeys that ensure the best possible interaction between our customers and employees, in tune with the specificities of each communication channel.

o You will also (partly) script the user stories deriving from the customer journeys.

o In addition, you will align the interaction management with both the new employee portal (interface), the CRM tool and the transactional portal.
Your profile :
A colleague with a talent for taking it on and making it happen, enthusiasm for helping others to be successful and a knack for always being a step ahead. In other words, you strive to bring fresh ideas to life and embrace challenges in a fast changing and complex environment.

You are a naturally collaborative person who listens and invests in others to achieve common goals.

You love to challenge the status quo and are eager to propose creative solutions to problems.

- Ideally, you have experience in a Contact Centre or interaction management context.
- You are solution-oriented: you relentlessly strive to find the ideal solution.
- You have outstanding analytical skills: you search continuously for operational excellence, and enjoy applying structure.
- Enhancing the customer and employee experience is what gets you going: you get energized by assisting the business providing an excellent customer service.
- You are an excellent communicator.
- You get things done. With a 'yes-we-can' attitude, with due respect for process and risk management.
- Evolution is part of your DNA. You are interested in how our world (and customers) evolve and translate that into the continuous improvement of our processes and communication channels.
- You have iron-strong delivery (Agile) skills and deliver quickly and accurately, guiding the team through every aspect of the process (from requirement gathering to project coordination and testing).
- You are able to work in an international context.
- You have an affinity with IT: you can or are eager to le how to make yourself the required modifications in the development tool (scripting, not programming).You lead by example. Thanks to your mature attitude and expertise in managing the delivery process, the team follows your lead. As such, you spontaneously share your best practices and are capable of giving on-the-job coaching.
- Strategy is at the basis of your thinking. You follow-up on both our bank's strategic intent and industry best practices. This allows you to translate the bank's strategic milestones into concrete deliverables for your team. You are also able to introduce innovations in both our customer-employee interactions and our way of working.
- You are fluent in Dutch or French AND English.
- You hold a Master's degree or similar by experience, with 1 to 4 years of experience in business analysis.

(Kindly make reference to Banking Boulevard when applying for this position).
(Bedankt om naar Banking Boulevard te verwijzen als u solliciteert).
(Merci de bien vouloir faire référence au site-emploi Banking Boulevard lors de votre sollicitation).

We offer :
A brand new position in a bankempowering people to develop their skills, and an exciting challenge for peoplewith an entrepreneurial attitude.