Junior & Experienced Lawyers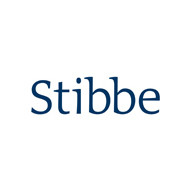 Company name
Place
Luxembourg
Luxembourg
The Job / Responsibilities :
Working in a dynamic and challenging environment

Our lawyers work in different dedicated teams on very diverse and challenging legal questions. They also collaborate daily with teams of professionals of other departments such as Marketing Communication & Business Development, Corporate Facilities, ICT, Finance, Knowledge Management, and Human Resources.

In short, as a Stibbe lawyer, we involve you in everything: you will work with many different people on very diversified and high-level cases. During your training, you will gain hands-on experience in and work with different dedicated teams. You will be given the opportunity to advise, negotiate, and be involved in legal proceedings. Last but not least you will sharpen your language skills as our teams handle all aspects of our clients' legal needs in English, French, Dutch, German, Portuguese, Luxembourgish or Spanish.
Your profile :
Bar obligations

The Luxembourg bar has set out several bar obligations for Junior Associates. These concern pro bono cases, bar courses, and bar exams. Find out more about these obligations via the site of the Barreau de Luxembourg.

These bar obligations are an essential part of your training as a lawyer, so we give you the time and resources required for you to fulfill them.

Want to meet us? Find out on our website if there is a job fair ongoing. ( simply click on the "Apply / Postuler" button on this screen to get to our website)
We offer :
Inspiration and development
Stibbe has a great and inspiring environment where teamwork and mutual trust are key elements in the work atmosphere. You will be given space and abundant possibilities to further develop yourself and satisfy your ambition and needs for high achievement via the Stibbe Academy and INSEAD training. Needless to say, we offer excellent working conditions.

A warm welcome

When you join the firm in early autumn as a Junior Associate, we immerse you in your training from week one by kicking it off with an induction weekend. This is a great—and informal—way to get acquainted with the Stibbe approach and to meet other new Junior Associates. Your primary biotope, when it comes to your working environment, will of course be the team you have chosen. Regular team meetings, direct contact with the partners and the lawyers you work with, and an open-door policy are some of our commitments in making you feel immediately at ease with us.

You won't be bored at all

You will work in several languages for different clients and on large, national, and international projects with fellow Junior Associates and lawyers from our various dedicated teams. We strongly believe that cross-fertilization of ideas from different perspectives guarantees better and more creative legal work. We do not doubt for one second that you will be able to invest your energy and legal know-how in your work. We believe personal coaching is a key ingredient to your success, but we also let you have your say in what you want to specialize in. We give you the opportunities, but it's up to you to seize them and realize them according to your own career wishes.

Solid training and effective coaching

During your training—and throughout your career at Stibbe—we give you ample opportunities to improve your legal skills, languages, and soft skills because we know from experience what it takes to become a great lawyer. Regular and direct feedback from the partner and the lawyers you work with, regular team meetings, an open-door policy, effective coaching, opportunities to handle files from A to Z, and our extensive Stibbe Academy training program, all make up the solid ground upon which you can build your career as a lawyer.


(Kindly make reference to Banking Boulevard when applying for this position).
(Mir soen Iech am viraus merci, dass der Iech bei ärer Kandidatur op den Banking Boulevard bezit).
(Merci de bien vouloir faire référence au site-emploi Banking Boulevard lors de votre sollicitation).