Payment Specialists

(Sr) Manager Payments
As a (Senior) Manager Payments you will closely work together with an enthusiastic team of business and technical specialists focused on financial services for banking & corporates as well as with professionals from other KPMG Advisory practices. You will be part of a fast-growing and successful...

Business Analyst in Banking and Insurance
Do clients rely on your impressive ability to define and implement innovative solutions that transform valuable results? Or perhaps you've become the go-to thought leader for information systems within the Banking/Insurance domain? If driving the business and functional requirements of...

Head of Pricing
Responsibilities: Pricing strategy definition: A key aspect of the job is to remain constantly tuned on the evolutions of the SWIFT business, economic model, and to ensure that the right pricing levers are actioned. Maintain pricing principles, roadmaps, prepare for shift in business...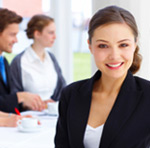 Search
for talent
Post an advertisement
on Insurance Boulevard