Payment Specialists

(Senior) Manager Payments
Roles and Responsibilities As a (Senior) Manager Payments you will closely work together with an enthusiastic team of business and technical specialists focused on financial services for banking & corporates as well as with professionals from other KPMG Advisory practices. You will be part of...

Pricing manager
As lead pricing analyst you will: - Define the pricing of new SWIFT product and service - Conduct regular reviews of existing pricing schemes - Collaborate and engage effectively across the organization: with other Marketing teams, Commercial team, and Finance teams - Remain...

Senior Advisor Management Consulting - Payments
In this role you will make an important contribution to the analysis, design, and implementation of new approaches, developing tailor-made solutions and working closely with clients to ensure positive impact and sustainable results. In addition to working directly with clients, you will also...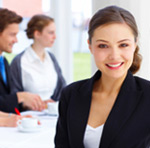 Search
for talent
Post an advertisement
on Insurance Boulevard